"Everyone has secrets.

She was mine…
I wanted her from the instant I set eyes on her. I waited, bided my time, and when she was ripe for the taking, I stole a single weekend with her.

Then, in the blink of an eye, tragedy tore us apart.

He was mine…
From the first time I saw him, I knew he would be my downfall. I craved him, wanted him with a need that should have terrified me.

He didn't steal anything from me. I gave it—and my heart–to him freely.

But we weren't the only ones with a secret.

Secrets tore us part, and now, they would force us back to the scene of that infamous tragedy.

We will question everything we ever thought was truth, but even as everyone confesses their secrets, will they finally succeed in tearing us apart forever?

Will I always be HIS STOLEN SECRET?"

His Stolen Secret by Author Terri Anne Browning is the second book in the His Secret Series and it's available now!!
Check out my review on the first book in the series His Dirty Little Secret.
I wasn't sure what to expect with this novella after not knowing a whole bunch about Dom from the first book. It was a pleasant surprise, which actually shouldn't of been since I should have known ANYTHING published by Terri Anne Browning is without a doubt great.
His Stole Secret was full of sadness, raw feelings and pent up anger. WAIT, before you say "Who would want to read a romance like that?" I should explain that even though there was a lot of conflicts within the two main characters and their families, the writing was never dark nor was it too much.
Triss had it all at one point. The perfect family with money and the man she has always wanted. Except things change, family disowns you and money disappears. Doesn't matter if the reason she lost it all was a big fat lie. 7 years later everyone will find out the truth, but can Triss forgive them? Can she forgive Dom for believing such hatred, when all she wanted was love from him?
Dom was controlled by secrets and lies and had no clue. When something so shocking is said or happens when you've been on lack of sleep for DAYS your mind plays tricks and things that normally would seem inaccurate become see-able and understanding. Now 7 years later after finding out all those family conversations involving Triss were a lie, Dom is ready to get Triss to forgive him. But even if Triss can, can Dom forgive Triss for the biggest secret of them all?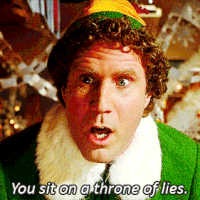 I loved this book. I read it in less than a day not only because it was a novella but also because I could not put this book down. It was wonderfully written, characters were perfectly described and it left no questions unanswered. I love this series and hope there will be more soon. Great Job Terri Anne Browning on another fantastic release that will be in my top favorites for a while!
About Terri Anne Browning
Having had a passion for reading from the time my aunt first handed me my first romance, I slowly grew bored with just reading. I wanted to control the characters, make them into who I wanted them to be and that way I was never disappointed with the endings. I soon learned that it isn't always that easy. The characters control the author. But that is all part of the fun when creating a new story. Seeing where these people take you on their journey to find their soul-mate has become my new passion and getting to incorporate my love of music–Rock music in particular–has been a dream come true. Thanks for taking this crazy ride with me, and I can't wait to see where we go next!
| Website | Facebook | Instagram | Twitter | Amazon | Goodreads |