"MacIntosh

Feeling discontent in the big city and hoping to find what's missing in
her life, MacIntosh Layne decides to go back to her roots. Ready for a refresh,
she heads home to her family's orchard in Tennessee for the summer. What
she doesn't count on rediscovering is her attraction to her brother's charming
best friend, Lawson Westbrook. The main star in her dreams growing up, he's the
perfect blend of Southern gentleman and sex in a flannel—rugged, successful,
and more handsome than ever.

Lawson

Lawson can't believe Mac Layne is all grown up. No longer the gangly
teen who went away to college, she's all woman now and he's eager to get
reacquainted on a carnal level. As they continue to cross paths and their
mutual attraction intensifies, he makes an enticing proposal.

A Choice Must be Made

Will Mac give in to the sinful
temptation of the temporary arrangement Law is offering? Or will they find
something sweeter than the cider they've been brewing together? "
Sin and Cider is a contemporary romance debut novel by K. Reese! Available now! 
| Amazon US | Amazon UK | Amazon CA | Amazon AU | Kobo |
I loved this book. Such a wonderful light hearted read. I enjoyed the main female lead – Mac. She was one tough cookie. Being a small town girl and moving to Chicago made her grow some balls. So when she moves back home for the summer the last thing she expects is to see her long time crush still there and looking better than ever.
Lawson is the typical playboy guy figure in this book. Yes he finds Mac attractive, but it's his best friends little sister and her appearance under those coveralls are not a turn on. But when a night out shows what kind of curves she's working with, he has to have her. I mean it's only for the summer anyways. Lawson wants nothing serious.
Mac can fight her own battles and definitely knows how to stand on her own. So when she notices Lawson is just looking for some tail or a few rounds of relief, she decides to play games at first, but honestly how long would you hold out from hot as hell and secret crush when he's touching you and whispering the the right temptations?
Soon Mac and Lawson are not only fighting their attraction but also fighting what their heart is telling them. Mac needs to fight her feelings for Lawson and realize she plans on leaving him to head back to Chicago. Meanwhile Lawson is trying to fight not having feelings for her. He's a one and done type of person. No repeats, no jealously and sure has hell no forever feelings. So will both of them deal with their inner battles for each other. All I have to say is they better both lose.
I absolutely without a doubt love reading debut novels that are truly amazing. This book was addictive and heart-warming! I absolutely love brother's best friends to lovers books, and this one surely did not let me down. It had a unique story line that had me drawn in from the very start, and I barely could put it down. I look forward to reading more books to come from Author K. Reese.
Also, I seriously almost find it hard to believe that this book is K. Reese's debut novel, as it was extremely well-written and plotted together. Throughout the book I laughed, smiled and my heart swooned. It was the perfect mix of sexy, adorable and heart capturing. By the end my heart was overflowing with all the happy feels ❤
So do I recommend this book? Ummm HELL YES!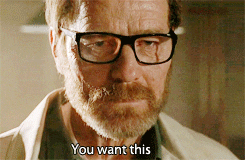 About K. Reese
K. Reese is a contemporary romance author whose debut novel, Sin and
Cider, will be published in 2017. In her spare time she likes to read, sleep,
eat ice cream, and play with her dogs. She's also an ardent admirer of Tom
Hardy and Mr. Darcy.