"When I found an eviction notice taped on my apartment door, I had two options: find a comfortable cardboard box to call home, or move in with Tucker Jameson.

Seeing that cardboard makes me feel itchy, I chose the latter. Which shouldn't be that big of a deal since Tucker is one of my good friends. And because he's still pining after his ex-girlfriend and I'm trying to finish my nursing degree, there is nothing to worry about in the romance department, making my last semester an easy one to conquer.

Boy, was I wrong.

Rules are set, dinners are made, conversations are had, and a shirtless, swoony roommate walks around in nothing but a pair of black briefs, ruining me for every other man.

Before I know it, I turn into a panting, lust-filled woman begging for Tucker to kiss me, touch me, and show me exactly what is hiding under those briefs.

But with great orgasms, comes great consequences.

Tucker might be my friend and roommate but he's also my best friend's ex-boyfriend, making him completely off-limits. At least that's what my brain is telling me, my heart is speaking an entirely different language."

My Best Friend's Ex

by

Meghan Quinn

 is an all new sexy, laugh out loud romantic comedy 

coming June 1st

!


The first thing I have to acknowledge, is that even though this is a standalone, it does tie into Meghan Quinn's previous book, Co-Wrecker. Check out my review and read more about that book. Which I had no idea and found it to be a wonderful surprise. It was fun getting to know all the characters in that book, and I am glad to see them continue.
So we have Tucker Jameson. If you've read the Co-Wrecker you would know (SPOILER if not) that he was once with a girl named Sadie. He thought she was the one, and when they got pregnant, he did everything he could to show her how much he loved her. But things happen – like she lost the baby and fell in love with someone else. So now Tucker lives alone in a house that he bought for a family – his family. That fact that the house was bought for him and his ex makes it very lonely and depressing. So when Tucker sees an old friend at the bar, and finds out she is getting kicked out of her place for reasons not in her control, he offers her his spare bedroom. Not realizing that the Emma he knew from his hometown, his ex's best friend, has changed.. but for the better.
Emma Marks is in her final year of nursing school, and that's basically all she focuses on. So when she is forced to move out of her apartment due to the landlord not paying the mortgage she has no where else to go. So she ends up in Tucker – her best friends ex – spare bedroom and even though she knows he should be off limits, it really is hard to look away from his fine as hell body.
In Co-Wrecker, Tucker was kind of the person you were supposed to dislike. In my eyes, I loved him. Yes I 100% agree that Tucker and his ex, Sadie were not meant to be, but I was begging for Tucker to have a happy ending too. So I was ecstatic the whole time reading this book. Trying to read as fast as I can so I can finally see Tucker's happy ending. Plus Emma is such a sweet girl and she deserved someone to take care of her, instead of her taking care of everyone else.
With all that being said, you probably already know that I loved this book. It had the perfect mix of comedy (I was dying from laughter during the chapter of Tucker and Emma's House Rules for Living Together). It was slow burn sexy (I mean god damn, the sexual tension had me all pent up for them). I found myself smiling more than normal when reading a book because these two just were SO right for each other, I just did not want the book to end. 
It was wonderful to see the different side of Emma when she's around Tucker. She's funny, not so innocent and raunchy in a great way. As for oh so yummy Tucker. He had me drooling with his heart melting moments. He was sweet, yet demanding in the most sexiest ways. He was able to show Emma his vulnerable side, and it made my chest ache for him. Damn, I fell for him and I fell for him hard which is no surprise.
Reading about Tucker dealing with his inner demons was heart wrenching. Going through the emotions with Emma as she compares herself to someone else placed an ache in my heart. Yet it was all worth it to watch them come together.
What I enjoyed most about this book was how Emma and Tucker dealt with things together. This book was real and raw with issues and emotions, but still all bundled up with a happy ending and laughter, lots and lots of laughter. I sure do love me a romantic comedy, as well as watching a man heal from a broken heart.
I consumed this book. I felt every moment with them and could not put it down. My life was on hold until I finished and I would have it no other way. I was obsessed with these characters and became a little more obsessed with Meghan Quinn's books.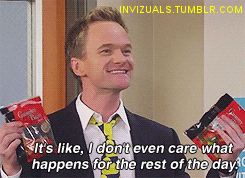 If you couldn't tell by now, I highly recommend this book. There is no way my review could do justice to this amazing beyond 5 star book.
About the Author:

A BLONDE AT HEART
Born in New York and raised in Southern California, Meghan has grown into a sassy, peanut butter eating, blonde haired swearing, animal hoarding lady. She is known to bust out and dance if "It's Raining Men" starts beating through the air and heaven forbid you get a margarita in her, protect your legs because they may be humped.
Once she started commuting for an hour and twenty minutes every day to work for three years, she began to have conversations play in her head, real life, deep male voices and dainty lady coos kind of conversations. Perturbed and confused, she decided to either see a therapist about the hot and steamy voices running through her head or start writing them down. She decided to go with the cheaper option and started writing… enter her first novel, Caught Looking.
Now you can find the spicy, most definitely on the border of lunacy, kind of crazy lady residing in Colorado with the love of her life and her five, furry four legged children, hiking a trail or hiding behind shelves at grocery stores, wondering what kind of lube the nervous stranger will bring home to his wife. Oh and she loves a good boob squeeze!
Connect with Meghan:
| Facebook | Instagram | Twitter | Website | Sign Up for Meghan's Newsletter |