"Annabelle Tucker is still reeling from last season's Endurance Island, when the man she loved played her for a fool. When producers ask her back for a new season it's the last thing she's interested in…until she hears her ex, the gorgeous but duplicitous Kip, will be there. Revenge and a grand prize? Yes, please!

But someone's there to throw a kink into her plans. Someone tall and cut, and with the sexiest gray eyes. Jendan Abercrombie's on an opposing team, but it doesn't mean that Annabelle can't lust after him, right? She'll just have to save all that lusting for post-show, when she's free to follow where her loins lead.

When a tribal twist puts them both on the same team – naked – will Annabelle be able to resist his very apparent charms? Or will she have to vote Jendan out to save her game?"

-Synopsis from Goodreads
Body Games

written by

Jessica Clare

 is the 5th book in the Game's series.
|
Available now on

Amazon US |

It's been almost 2 months since I last reviewed one of the books in this series. With that being said I want to remind everyone that this is my second time reading this series. I absolutely love it. Recommend it to all my romance reading friends. Top favorite series of all time! JUST LOVE IT. I can not empathize that enough! If you have not read the previous books in the series, know that this book has A SPOILER ALERT!!! Alright, alright let's get to the review.
|
Psst… Check out my reviews for this series

|
| #5 Body Games | #5.5 Pleasure Games| #6 Partner Games |
Annabelle Tucker finds herself on her second time playing Endurance Island. This time it's going to be different. The last time she was on this show she fell in love, and damn was it with the wrong guy. Kip used her – hardcore – only to get to the finals. Which lucky for her, he didn't win. To was portrayed as a huge slut – constantly sleeping with Kip – even though it was only once. So even after she was voted off and came back to the real world, she is still known for the whore ways she played the game. Except she wasn't being a whore, she was being loyal and in love.
Jendan Abercrombie was on the reality show House Guests. You can read all about that season in book #4 Bedroom Games. Jendan was the good guy in the game. He played barely making enemies, and it still put him in second place. So now is his chance to play harder, tougher and less loyal.
Except this game has more twists than before, and leaving Annabelle to feel more vulnerable than ever. With a horrible partner and trying to not be seem so "slutty" this round, how is she supposed to make new friends… especially hot male ones?
Along the way Annabelle learns who she really is, and how she wants to play the game. Will that break her again or get her to the end? All I know is those damn insecurities from her last time playing really put a damper on Jendan and her possibly having feelings, or acting on them even if they wanted too.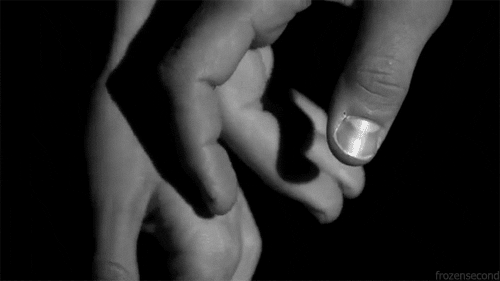 I loved this story, just as much as the rest. If not more than the others. I love Jendan, he is a sweet all around nice guy, that you can't help but love. It was great to see a girl so shattered in the beginning with no confidence grow up with the games and learn how to trust again.
I will say this one more time – read these books!!!
This slideshow requires JavaScript.