"I was born into British aristocracy, but I've made my fortune in Manhattan. New York is now my kingdom.

Back in Britain my family are fighting over who's the next Duke of Fairfax. The rules say it's me–if I'm married. It's not a trade-off worth making. I could never limit myself to just one woman.

Or so I thought until my world is turned upside down. Now, the only way I can save the empire I built is to inherit the title I've never wanted — so I need a wife.

To take my mind off business I need a night that's all pleasure. I need to bury myself in a stranger.

The skim of Scarlett King's hair over my body as she bends over . . .

The scrape of her nails across my chest as she screams my name . . .

The bite of her teeth on my shoulder just as we both reach the edge . . .

It all helps me forget.

I just didn't bargain on finding my one night stand across the boardroom table the next day.

She might be my latest conquest but I have a feeling Scarlett King might just conquer me."

– A sexy, standalone romance.
Duke of Manhattan, an all-new contemporary romance by
Louise Bay

is coming

May 16th

!

!

! Add to GoodReads

Before I start my review I have to go all fan girl right now. I LOVE LOUISE BAY. She is absolutely without a doubt in my top favorite authors. Probably tied for first. I have read everything that she has published, and I probably will read a few of her series again this year. If you asked me which to recommend my answer would be simple – ALL. READ ALL OF THEM.  I recommend if you plan on reading this book to start with King of Wall Street & Park Avenue Prince as even though they are standalones, they mostly go with Duke of Manhattan had have previous characters from those books.

Check out my review on Park Avenue Prince. Plus one of her books is also in one of my top favorite editions – check it out here.
Otherwise check out these beautifully written reads…
♕

 Nights Series – Which was previously published under two different series Calling Me & Lightning 

♕ 
So this book had a lot of my favorite things mixed in one. 1. Louise Bay as the author 2. Fake marriage proposal 3. Sexy British men and 4. Playboy turned monogamist 😉

I instantly fell in love with Scarlett King. She was still raw and open from her previous relationship. She was passionate and determined to do whatever she could to save the company she partnered in with her best friend. She just didn't realize that by saying she would do anything, might just be marrying a guy she barely knew.
As for Ryder Westbury, he was a tough cookie to figure out at first. He was strong, independent, a wild playboy but also had amazing family loyalty. Which is why he finds himself in need of a wife. He just never expected to find someone like Scarlett would fit the bill. Let alone, having to marry in the first place. That was never in his future… EVER.
The dialogue between Scarlett and Ryder when they first meet. It was awkward, yet the conversations flowed well. There was humor, honest, stubbornness and shyness all in a few conversations. I loved it. To be honest the dialogue throughout the whole entire book was just above and beyond amazing. I know conversations between two people are normal in books, but I was just drawn in from the very start. The banters between Scarlett and her sister, or Ryder and his best friend were open and funny. If the whole book was just them talking back and forth and nothing else, I still would of thoroughly enjoyed this book – honestly.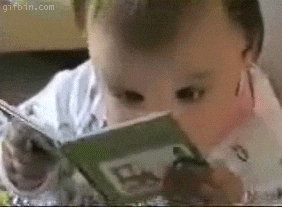 This book had me anxiously waiting for the next page. Laughing uncontrollably and my heart swooning after Ryder.
It also tore that very same heart into pieces at times.
Thankfully it was put back together again.
This very book is absolutely perfect. 
In the beginning I had loved Scarlett the most, and was rooting for her to find her inner emotional strength and independence. By the end I was regretting that and loving Ryder so much more. I am a sucker for a hard ass womanizing man turning into a complete mush of a softie 😍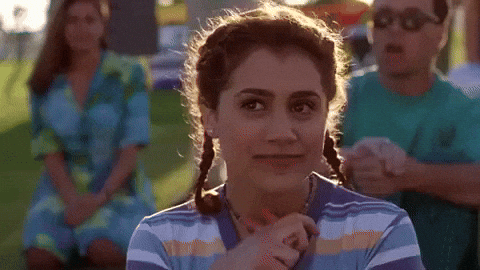 Once again Louise Bay has published an amazing book masterpiece. Abosolutely without a doubt, pure perfection! I can't recommend it highly enough. Read this book. While you're at it love it. Love it. Breath it in. It will take over your heart because THIS BOOK IS AMAZING. It's a story you can lose yourself in, and I definitely did. 
Not only did I enjoy the story line between the two, but I also got a kick of the rest of the characters. The grandfather was so wise, and hopeful. Ryder's sister and Scarlett's sister were down to earth and a hoot. (Cough I am seriously hoping they get a book soon Cough)

This slideshow requires JavaScript.