"THE PRINCE OF PARK AVENUE FINALLY MEETS HIS MATCH IN A FEISTY MANHATTAN PRINCESS.

I've made every one of my billions of dollars myself—I'm calculating, astute and the best at what I do. It takes drive and dedication to build what I have. And it leaves no time for love or girlfriends or relationships.

But don't get me wrong, I'm not a monk.

I understand the attention and focus it takes to seduce a beautiful woman. They're the same skills I use to close business deals. But one night is where it begins and ends. I'm not the guy who sends flowers. I'm not the guy who calls the next day.

Or so I thought before an impatient, smart-talking, beyond beautiful heiress bursts into my world.

When Grace Astor rolls her eyes at me—I want to hold her against me and show her what she's been missing.

When she makes a joke at my expense—I want to silence her sassy mouth with my tongue.

And when she leaves straight after we f*ck with barely a goodbye—it makes me want to pin her down and remind her of the three orgasms she just had.

She might be a princess but I'm going to show her who rules in this Park Avenue bedroom."

-Synopsis from Goodreads

Park Avenue Prince is a newer standalone written by Louise Bay. Take a longer

look on Goodreads.
♕

 Available now 

♕
Although Park Avenue Prince is a standalone, it does have other characters from previously published book – King of Wall Street. Which speaking of other books by Louise Bay, I recommend them ALL and I do mean all. Louise Bay is another author in my absolutely favorites list. She does a fantastic job at writing and I fall in love with her books with each one published. I have read everything that she has released, and impatiently wait for newest releases. Like Duke of Manhattan which will be available never soon enough –  May 16th, 2017.
Before I get into my review, I have to express that signing up for newsletters and following your favorite authors on social media is a brilliant thing to do. Recently Louise Bay was giving away special prizes to 5 people for her birthday. With a simple comment to her FB post I had and 4 other people had won. Not only did I win a signed paperback for one of her books, I actually won this specific book – Park Avenue Prince. Which I found funny since I just finished this book earlier this week and was wrapping up my review as the winners were announced. I have a signed book collection, and I am now beyond ecstatic to finally add one of my top 11 favorite authors into that mix. So moral of the story – SUBSCRIBE to NEWSLETTERS, SIGN up for GIVEAWAYS, FOLLOW SOCIAL MEDIA and SHARE with FRIENDS. It pays off in the best way possible ❤
♕

Check out these

glorious

books 

♕
♕
Nights Series
– Which was previously published under two different series
Calling Me
&
Lightning
♕
By golly Louise Bay has done it again. I was pulled in from the start. Wanting to know every detail about the characters and desperate to read faster. Sam Shaw is not your average rich man. He may have the nice offices, and the expensive suits but he does not have the collateral to prove it. So he hires Grace Astor to be his art consultant. What neither realized is not only would they be decorating Sam's walls at his new place on Park Avenue, but they also will be learning how to break down their own walls. Sam has some secrets, and a past to show for them. Grace is a Park Avenue Princess and she tries to stay away from anyone like her father. So Sam will do everything in his power to show Grace that just because he has money, does not mean he's attached to it, especially not as much as he is attached to her.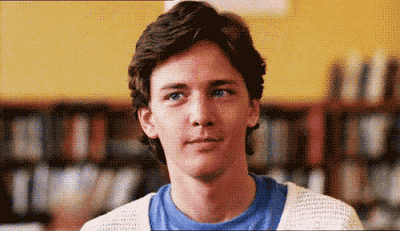 Not only was the book beautifully written, but it also had great meaning and lots of steamy sex. Sam Shaw is broken and vulnerable, but damn is he one body melting sexy man. Yes he is a rich man, but under all that money he is a sweet guy… and okay fine has a giant cock. He doesn't throw his money around and flash it to anyone. He is quiet, preserved, independent and has no attachments other than his best friend Angie and her husband. When he meets Grace for the first time, he is realizing that maybe having some more attachments might be a good thing. Until one accident spirals his thought process and he is wondering if maybe loving someone would bring back too many memories of his past.
I do really have to say it?

READ THIS BOOK.

5 stars and then some.